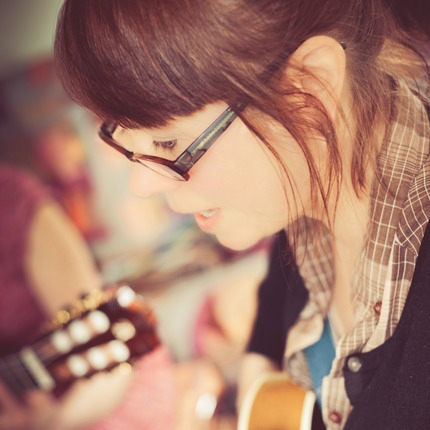 Coming up!

Ida Red is cooking up more fun times at Lloyd Hall. This time we're teaming up with the Dearlies to host a family-friendly, foot-stompin', winter-banishing dance party on Sunday, March 4 from 11am - 2pm. Jenny Osburn is author of the Kitchen Party Cookbook, and she and her sister Meagan, former owners of the Union Street Cafe, sing sweet harmonies in the Dearlies. Jenny is cooking up a delicious brunch menu, and the bands will provide great tunes to get you dancing in the daytime!
Square Dances
Sammy Lind and Nadine Landry, a pair of fine old-time and cajun pickers, came through last year and it was great. Now they're coming back, and Annie Lou, too! We're doing a Cajun Gumbo dinner-concert-square dance on Thursday, Nov. 9 at Lloyd Hall in Kingsport, and workshops and shows in Halifax on the weekend. I'll be playing in the stellar pick-up band along with other parts of Ida Red. Can't wait! 
Fall 2017
School's in and I'm taking new students again, in Canning and Wolfville. Contact me if you've always wanted to learn or improve your skills on the clawhammer banjo, guitar or ukulele. I've been finding that for many students, ukulele is the most fun and rewarding. Even if you've never played an instrument in your life, you can be strumming songs after the first lesson. Can't beat that kind of immediate gratification. It's a great starter instrument for kids, too - easy for little hands, and it gives them a lot of basics that can transfer to guitar and other instruments later on. 
Ida Red is playing here and there. I'm playing here and there. I'm still recording new songs with Mark Adam at his studio in the Gaspereau. It is looking like there will be a new Kim Barlow record coming out in the Spring. We've been having a lot of fun with this collaboration, and it's exciting hearing it take shape. Looking forward to sharing it with you. 
Summer 2017
Ida Red is working on a 4-song EP, due to come out in time for our summer shows. We've been having a lot of fun playing at Wayfarers Ale Brewery in Port Williams and will continue to do so on middle-of-the-month Fridays through October. Come drink some great craft beer and do some clogging or buck dancing or hippy freestyle or chicken dance with us. We won't judge you, we just want to make you happy! We will also be back at the Full Circle Festival for a third year in a row. It is a magic festival and we can't wait to be back. It's been a hectic winter/spring but I expect we will fill in the summer with more shows, so check in again. 
November 2016
There was snow on the South Mountain yesterday, and my kids asked "Is it Christmas now?" Soon enough, it will be. 
Ida Red did a very fun show with the Bombadils on Oct. 28, at the Lloyd Memorial Hall in Kingsport. We cooked chicken and dumplings for 40, and played until the power went out. It was a stormy night outside, but cozy and warm in the little hall. The Bombadils sounded beautiful with their perfectly blended harmonies and subtle and intricate arrangements. And that cello! Keep that guy. 
Next up we're playing a dance, in Avondale. Thanks to our friends at the Full Circle Festival for helping to organize this event, to raise funds for a new wharf for their community. We'll get some dancing going. 
I recorded three songs with Mark Adam last month. He's the percussion prof at Acadia, an amazing drummer, and has a beautiful straw-bale studio in the Gaspereau. It was pretty exciting and unexpected - he took some of my new songs, which I haven't had much time to develop or get attached to in any way, and made them into something really weighty and substantial. It's making me take myself seriously again: I'm not only a swamped mama, I am a swamped mama with some songs to throw down. We're planning to get back in the studio and do more interpreting, re-writing, and wild sonic exploration in the new year. Can't wait to show you! But not quite yet. 
Back to School
The visitors have all left and though there are still plenty of swim days ahead, school starts next week and so does my fall schedule of teaching. I have room for more ukulele, banjo and other miscellaneous learners - call me! I'll be teaching at home on Tuesdays and at Moe's Place Music Store in Windsor on Wednesdays. Some flexibility if your schedule can't fit those days. 
Ida Red has a couple of shows coming up -bandstands in Windsor and Lunenburg, plus a couple sets at the Grand Banker afterwards. That'll be fun, and fish n' chips! Beyond those dates, anything can happen - it is all unfolding. I'll keep you posted. 
Ida Red youtube launch
We recorded a sweet little house show at Ron Doleman's beach house in Kingsport NS a few weeks ago, and the videos are up on youtube now. A lot of great friends and neighbours volunteered their skills to make this come together - a real community-building project, and it captures the spirit of Ida Red pretty well, too. We had a lot of fun, and hope you enjoy it! 
https://www.youtube.com/watch?v=JFGv6qx4PbQ&list=PLO2pQAXohSXIHCz4VdMi9dR9fxNWj6yD-
Veda is Coming!
In early June, Veda Hille is coming for a visit from Vancouver,  and she and I will unleash our wild ideas in various sweet venues around the province, and I CAN'T WAIT. Veda has a new album coming out which will be brilliant as usual. vedahille.com
I've been writing and writing! Many new songs - accidentally composed on ukulele because I find myself teaching ukulele now and have discovered that it is a good writing tool when the house is quiet and the kids are asleep. I think the music may transfer to other instruments. We'll see. Maybe I will make a new record, or whatever people do with their songs these days. How do you listen to music now? 
Dates for the June shows will be posted to the right. I am looking forward to playing for you soon. 
Ida Red, and Deep Roots Music Camp

Ida Red is playing at Deep Roots - prepare to get hoppin' in the old barn! AND, our band plus Old Man Luedecke are offering an amazing opportunity for budding musicians to learn all our bad (and good) habits, at the spankin' new Deep Roots Music Camp, for adults and youth 16+. We're really excited to get this thing off the ground, and there's not much time left to register so check it out: http://deeprootsmusic.ca/2015/08/deep-roots-music-camp/
Luedecke and I will share a class for clawhammer banjo and rhythm guitar. Dennis Robinson will take on the fiddles and mandolins, and Heather Kelday will host the songwriting class. This all runs Wednesday to Friday afternoon leading up to the festival. There will be slow-jams each day, where students can learn about jamming etiquette and try out some new tunes, and a student concert on Saturday morning at the festival where you can show off your new riffs. Camp is only $120 for the full three days (one or two-day options may be available), and students get backstage access during the festival (including hospitality!) and are invited to the wrap-up party at the end of the weekend. Good deal!
Ida Red
Started a band! We're making our debut at the Full Circle Festival at Newport Landing in Avondale. Can't wait! We're a mix of old-time, fiddle & banjo, original songs by me and the brilliant and powerful Heather Kelday, and campfire songs you'll be glad to sing along to and jump around to in the old barn. This is just the beginning, so keep in touch. 
January 2015
Life is busy and tends to interfere with performing, but luckily I have musical friends who keep me getting back on stage. Friend and former bandmate Anne Louise Genest aka Annie Lou will be here soon and we have a few shows lined up. Then in March, dear Kim Beggs will be collecting me to go play in Fredericton, PEI, Halifax and Cape Breton. More info on those shows is posted to the right.
In the meantime, I am acquiring a lot of students and having great fun with that! If you're anywhere between Halifax and Annapolis Royal and want to learn a stringed instrument of some sort, track me down - I may be able to help, particularly if you're interested in the clawhammer banjo. Or ukulele. I'm teaching from home, and also at Moe's Place Music Store in Windsor. Contact me for more information. 
Fall 2014
It's been a glorious NS summer, lots of beach swims and bike explorations, getting to know the beauty of Canning and area, watching the apples grow and savouring all the food that grows at our doorstep. Mmm. Now we're heading towards autumn and thinking about work and music a bit more. Very pleased to announce I'll be playing at the Deep Roots Festival in Wolfville at the end of September, some solo and some with my fiddler-buddy Amy Lounder, new songs, sweet harmonies and fiddle-banjo tunes. 
This fall I'll also be looking for students to turn to the dark way of the claw! Anyone interested in taking clawhammer banjo lessons from me, I'll be teaching from my house here in Canning, and also at Moe's Place Music in Windsor on Thursdays. Here's my spiel: 
BANJO LESSONS!
Clawhammer/Frailing/Old-Time banjo teacher now taking students,  in Canning and Windsor NS.
Touring and recording artist Kim Barlow has recently moved to the Annapolis Valley and has a great deal of experience performing and teaching clawhammer/old-time banjo. 
Blue Hibou Press Release

After one long year of waiting, Blue Hibou's new album is done! And it is really, really surprising and lovely! We recorded our first full-length CD in Toronto in February 2013, at 6 Nassau Studio, with Sandro Perri producing. Sandro is thoughtful, thorough, and brought a lot of great new sounds and ideas to the band. Toronto musicians Blake Howard, Ryan Driver, Mike Smith, Martin Arnold and Brodie West contributed their considerable(monster) skills to the recording. 
Our self-titled first release features many kinds of guitars, lap steel, gentle banjo and ukulele, Hammond organ, melodica, Blake's amazing grooves on kit, occasional flourishes of flutes, and more delights and sweet surprises. Barlow, who was seven months pregnant with twins at the time of recording, has a certain breathless quality which adds to the vulnerable honesty of her songs. Hélène Beaulieu's voice becomes a classic wistful, reverb-drenched p'tit oiseau françaises. Composer Mike Smith (Muskox) crafted arrangements for some of Barlow's instrumentals, plus a nod to the swingin' Bach recordings of the 60s/70s, on a Polonaise from Anna Magdalena's Notebook. 
Nova Scotia!
After an epic drive with two very patient small people in the back, we have landed in my home province and found a beautiful place to live in the Annapolis Valley, NS. Most of my time recently has been spent wondering where the day went, in a jumble of baby toys and long drawn-out attempts to get outside. I will, however, have enough time in the new year to take on a few banjo students. So, here's my ad, for all you Wolfville, Gaspereau, New Minas, Kentville, Canning area budding banjoists: 
BANJO LESSONS!
Clawhammer/Frailing/Old-Time banjo teacher taking students starting January 2014. Located in Canning, NS.
Touring and recording artist Kim Barlow has recently moved to the Annapolis Valley and has a great deal of experience performing and teaching clawhammer/old-time banjo. 
As a Performer: 
~ Recorded 6 solo albums, including Humminah, and Juno-nominated Gingerbread;
~ Has toured past 15 years in Canada, Australia and Europe;
~ Collaborated on projects with Mathias Kom (of the Burning Hell), Old Man Luedecke, Annie Lou (Juno nominated string-band), Catherine MacLellan, and many others. 
Dear Whitehorse,
I arrived in the Yukon 20 years ago, shy and nerdy, fresh out of music school. I honed my banjo chops around many campfires, and found myself on stage with increasing regularity, thanks to this nurturing and vibrant music scene. Twenty years later, look: I wrote a pile of songs and recorded Humminah, Gingerbread, luckyburden, and Champ; I've toured all over Canada countless times and played some of the biggest festivals and grandest stages. I've toured in Europe and Australia, and been nominated for several Western Canadian Music Awards and the Junos, twice! I have played and toured with many of my heroes, and just generally had a great time playing music. I truly doubt that any of this would have happened in quite the same way without the support and opportunities I was given here in this crazy, brilliant northern town. 
Now it's time to go back to my other home, and on October 1 I'm getting in the car with husband and babies and driving back to Nova Scotia where I came from. It's not an easy decision, which is why I guess it took so long to make the move. I know I will miss you all horribly. So I'd like to bring you a show, a retrospective, and re-visit the old songs, introduce some new ones, and share a night with you beloved Yukoners; especially those of you who have been such great friends and fans, who send CDs as gifts to people Outside, who come to shows and tell others about them when I'm on the road. I don't know if I can really thank you enough. Sunday night, Sept. 29, me and my awesome backup band will make some beautiful music for you.  
Spring 2013
There's a great show coming up at the Arts Centre this weekend, to celebrate their 20th anniversary.  I should know - I was there. Twenty summers past, I came to the Yukon, and the scene in Whitehorse was pretty vibrant and the Arts Centre was just emerging from its bed of mud at the top of the cliff by the college. I found a cabin to share with a bunch of grubby kids across the river, and rode my bike up every day to volunteer at the gala opening. I learned how to coil cables, stage-manage, set mic-stands, and I got to know almost every musician and techie in town in those first few weeks. Eventually I got brave enough to get on the other side of the mics, and I'll be doing just that on Saturday to join in the nostalgia and revelry.  Show starts at 8pm, tickets are $27. 
On Good Friday, Blue Hibou will resume our Quiet Concerts at Well-Read Books, sharing the night with Jona Barr and his band Old Cabin. Jona is one of the Yukon's great emerging songwriting talents, and his band puts together beautiful arrangements in a sweet indie style. Two weeks after that we'll have a gentle version of Soir de Semaine, followed by francophone songstress Virginie Hamel on April 19. Shows start at 8pm, pay what you can. Coffee and tea. These shows have been wonderfully intimate and fun - the bookstore is a great listening room. We look forward to playing for you there.
Blue Hibou in Studio
Mme Beaulieu and I are at the Vancouver airport en route to Toronto to begin rehearsing and recording our first full-length Blue Hibou album, with Sandro Perri at the helm and many great players presiding. This is an  adventure for us, and I am really looking forward to releasing the results to you - it promises to be a foray into new worlds for us, with Sandro's interest in tropicalia, bubbly percussion sounds, electronics and synth sounds influencing our folky bilingual music. We'll keep you posted!
January 2013: Annie Lou's "Let's Make Winter a Happy Place" BC Tour
Happy lucky '13! It's off to a good start, and I'm looking forward to  these upcoming shows with Annie Lou, featuring the stellar songwriting of Anne Louise Genest, this time backed up by myself on clawhammer banjo and vocals, Max Heineman on stand-up bass, and Andrew Collins on fiddle and mandolin. Great band - share the word, and come to a show if you can! Tour dates are posted on the right. 
After that, in February, Blue Hibou will be recording our first full-length album in Toronto with producer Sandro Perri (Polmo Popo, Devon Sproule, Lisa Bozikovich), thanks to generous support from the Yukon Film & Sound Commission and the Canada Council for the Arts. It's a collection of my songs, french songs by Helene Beaulieu, and instrumental compositions old and new, with arrangements by Sandro Perri and Mike Smith (Muskox), and performances by guest musicians including drummer Blake Howard and synth wizard Ryan Driver. We're pretty darn thrilled to be going exploring with this music and see where it leads us. 
Fall 2012
Blue Hibou is venturing out for our first touring adventure as a band. We'll be playing a few late-night showcases in hotel rooms at the Ontario Council of Folk Festivals conference in Mississauga, and then we're very excited to be sharing shows with the lovely Lisa Bozikovic, and the lovely Ryan Driver. We will have a demo CD with us, but the full-length project is still in the planning stages. On this tour we will have Micah Smith with us playing bass and lap-steel. I will also do a set or partial set as Kim Barlow. It's been a while since I've done that, and I'm looking forward to getting out of the banjo shack and singing and playing for you all. I have a new guitar and it sounds really great! Tour dates in the column to your right. See you there.  
A Yukon Summer

This will be the first summer in several years that I'm not playing a bunch of festivals across Canada with Annie Lou - we have a new CD coming out and will be hitting the road with it in the fall. This summer we'll be at the Atlin Arts & Music Festival, close to home and the beautiful mountains of northern BC, and we're excited to share the stage with the likes of David Grisman, David Lindley, some of our talented Yukon friends, and lots more great music. 
I'm also putting a lot of energy into a new project these days, called Blue Hibou. This is a collaboration with Hélène Beaulieu, who moved to Whitehorse from Quebec a few years ago and has thoroughly charmed our  dusty town. She is an inventive and subtle musician who can switch gracefully from classical guitar ensemble, to ukulele workshops for pre-schoolers, to songwriter extraordinaire, to sweet and plunky banjo parts on old Hank Williams tunes. We are songwriting and composing and collecting songs and guitar duets by Stravinsky, Satie, Bach, etc. Add local indie hero Micah Smith on lap steel and bass, and we have a warm and dreamy mix of sounds. We're recording a demo that will evolve into a full-length  disc in the coming months. We're playing some shows around the Yukon this summer. Keep an eye on the upcoming shows listed to the right, because things are still unfolding!